National Food Service Workers Day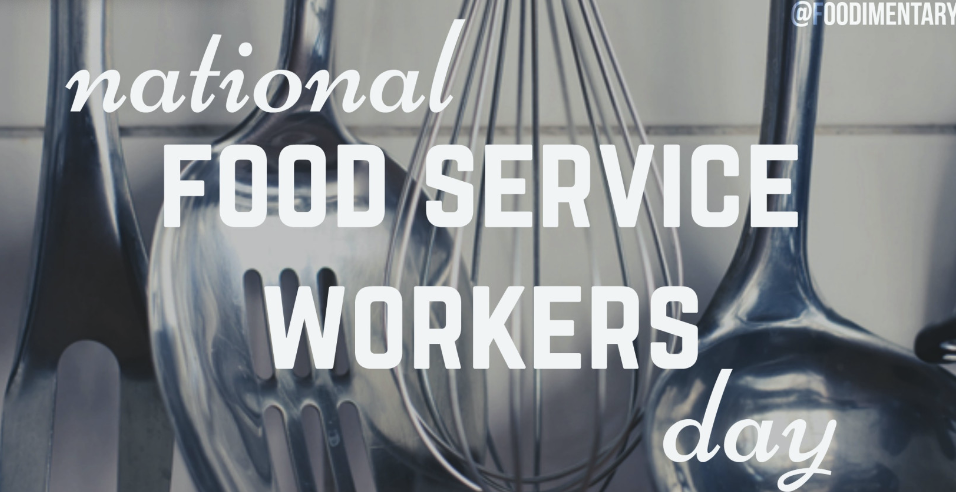 Professionally, along with Labor Day, today should be the single most important day of the year for me. Food Service Workers are the group of people I have most come to know and understand over the past 25 years… and through Boloco, B.Good, and now Worthee have attempted to change the raw deal they too often get.
Almost like a loved one's birthday approaching and you don't have a good present or card to give him or her, I've been dreading today because I don't have anything special to give today. It feels like I should be able to make a big splash in some way, perhaps an announcement or a proclamation, or even a big donation or policy change. But I have nothing like that. I feel like I showed up to the party empty-handed.
I had an idea that in Boston we would offer every food service worker a free bowl or burrito. But we only have one location open in Boston at Children's Hospital, another in Lynnfield, MA, and a third up here in Hanover, NH. It would cost more for food service workers to get to our locations than the cost of a bowl or burrito in many cases. Not the right call.
Despite Boloco's own troubles thanks to that pesky Covid19 virus partnering up in March with the end of winter cash-strapped restaurant business we run, we are working hard to attract capital to reopen the closed 5 restaurants (all in Boston) and do so in a way that honors all that we believe at a time when that seems to be what matters most. What's left of the Boloco team is in frequent debates about moving our internal minimum wage to $15 beginning October 1… and as we reopen locations, despite the risks, standing firm on that. It's easier today than it would have been a few years ago… minimum wage in MA is $13 per hour, and our average wage is already over $15/hour. So this shouldn't be a huge deal. Since we've been so close to full failure these past few months though, there is a not insignificant group of advisors who would call us foolish for even contemplating such a move. We've done these kinds of things for over 20 years now, I guess if we are going to go down, we might as well do it with our heads and our mission held high.
That's all I've got today. Maybe something will hit me during today and we'll do something special for today. If not, we will continue to do the daily work of improving the lives and futures of our people through bold and inspired food and practices (and in the case of Worthee, technology!)