KozmoFood.com – the precursor to Ghost Kitchens and 3PD that never was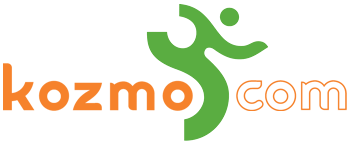 At the turn of the century, AOL was still in widespread use. It wasn't just for grandparents. My family and I all used it (my Dad and Mom still do). In early 2000, my brother Doug and I got into a back and forth on AIM (AOL Instant Messenger) about an idea that I thought couldn't miss. He was in b-school at Stanford at the time and seemed to agree. Thank god we didn't pursue it… like the seemingly unstoppable Kozmo delivery service that we reference so often, and the even more famous Webvan, the world wasn't ready for any of it. Both imploded in the months that followed as part of the DotCom Bust.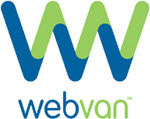 I don't think we are sure even today that ghost kitchens and 3PD (third-party delivery services like Door Dash, Uber Eats, etc.) have built sustainable business models that provide the same value to customers (cheap prices) they did when they first opened while subsidized by billions of dollars of venture capital money. We will see.
For me, this chat was amusing to see. Until he became a more serious venture capitalist, and until I got to experience my fair share of business setbacks, Doug and I thought anything that was a good idea was worth pursuing. 22 years later we've learned a lot of lessons. But here is a version of our younger, late-20-something selves: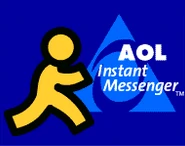 Pepwrap:   I think I got it.

                   kozmofood.com 

                   or maybe realfood.com

Dpepper:    yeah.  how is that different than food.com? 

Pepwrap:    realfastfood.com is available!  i just checked (2022 note… it's still available 🤔)

Dpepper:    great.  what for? 

                   hello?

Pepwrap:    imagine a kozmo-ish warehouse. imagine your favorite places, all production-only, placed strategically in the warehouse.  

In Boston, for instance, it could be – The Wrap, Anna's, Cosi, Finagle a Bagel, Starbucks, Bertuccis                                     Pizza, Pho Republique. San Fran might be Pomodoro, Plutos, Jamba, Starbucks.

Pepwrap:    We figure the rest out.  The efficiencies, multiple concepts under one roof, a single delivery could have food from multiple concepts.

Pepwrap:    it would be ridiculous, and tailored to the local favorites in each market 

Dpepper:    that would be awesome.  so you make deals with all of those guys to put a small "restaurant" in the warehouse and then you take the orders and get it all together.  

                   much more difficult to set up than food.com but once it's set up it would be better.   

                   hello?

Pepwrap:    yeah, yeah.  and, to tell you the truth, its no harder than setting up any of my current restaurants 

                    its easier actually, no worry about customer perception. 

                    that's already done at the retail store-fronts. This is just production.

                   doug, lets do this.  its big! 

                   by the way, why can't i use my Omnisky? Why does it never work? It sucks.

Dpepper:    do you think it would be easier to have delivery people who stop at World Wrapps picks up the wrap, then goes to Jamba and gets the smoothie and then goes to your house?

Pepwrap:    it would fall down so fast it wouldn't even be funny 

Dpepper:    what is the difference between that and having a big warehouse where they are all together.  you still have these independent restaurants but they are just closer together. 

Pepwrap:    the key is – low-cost buildout, centralized order gathering (less mistakes, faster), etc.  The whole order goes out within 10 minutes of it being placed 

Dpepper:    do you think you could get World Wrapps, Jamba and some other guys to sign up? 

Pepwrap:    getting around in these cities can be massively difficult 

                   yes, i think a lot of them would sign up with the proper incentive. 

Dpepper:    not sign up – – build a new location (granted just a food-making place)?? 

                   it would be such a low-cost investment – if it had legs, the VC backers would probably say that realfastfood (or whatever we call this thing) would actually pay for the buildout (2022 Note: Doug had this right!)

Pepwrap:    but then we'd keep most of the revenue too 

Dpepper:    question: if you have one warehouse in a city (and you would need only one big one for efficiency), then in a big city you'd have to drive long distances if you wanted to have a big market.  

                   what about that? 

                   huh? 

                   I like the idea 

                   a lot 

                   but there are questions 

                   i go to b-school, see? I ask questions

Pepwrap:    nyc has 2 warehouses 

Dpepper:    it does or it will? 

                   oh, Kozmo has two. 

                   what about Cincinnati? 

                   where would they be… 1 or 2

Pepwrap:    cincinnati would be interesting – i think you'd draw the map you suggested in our b-plan and do driving time analyses, you'd have to have 2 or 3

                   but they're much cheaper to operate there 

Dpepper:    shit.  2 or 3, that's a big fucking investment for each of these restaurants 

Pepwrap:    MUCH cheaper to open, and generally, the restaurants would be friendlier 

Dpepper:    what do you mean "friendlier" 

Pepwrap:    no its not – each one would be less than 500K i would suspect, less than 75K per restaurant 

Dpepper:    each restaurant would spend 75K to open?  how much does it cost for you to open a new restaurant location? 

                   you could partner with Webvan to solve the last mile problem 

                   but probably have your own fleet of drivers 

                   i like it. 

                   it could be cool 

                   and big 

Pepwrap:    the wrap approx 250K per store, jamba 300K, sbux 275K, plutos 250K

Dpepper:    why is Jamba more than you.  all they do it milkshakes? 

Pepwrap:    wait, I got it, partner with KOZMO!!!!!!!!!!!!!  you build your warehouses next to theirs, or nearby.  And when people order from realfastfood, they can also order toothpaste, etc.   The kozmo guy picks his shit, and on his way out stops at the realff DRIVETHRU and picks up the coffees, pizza wraps and smoothies!!!!!!!! 

                   this is big 

Dpepper:    wow. so you would totally partner with them.  that's great.  and build when they build. 

Pepwrap:    exfuckingactly! 

Dpepper:    we should check in NY whether there are locations nearby that would work. 

Pepwrap:    what do you think? 

                   i start here in Boston 

Dpepper:    i think it's bigger than shit 

                   is Kozmo in boston yet 

Pepwrap:    i met with them yesterday, i order 2-3 times per week.  i met all the key people.

Dpepper:    Kozmofood.com 

                   those fuckers would try to take everything 

Pepwrap:    kozmofood.com. – its available!!!! (2022 note… it's still available 😂)

                   should i get it?

Dpepper:    they will say that they own the rights to the Kozmo name but maybe its worth it. 

Pepwrap:    when should we write the b-plan – maybe i'll do it over the weekend. 

Dpepper:    we should put together a plan and then go talk to them.  we would take 25% of the venture (for a large investment and comarketing) and they would take the rest.   

Pepwrap:    exactly! 

Dpepper:    sorry they would get 25%.  we get 75%

Pepwrap:    perfect.
I have no record if we ever discussed it again.
Incidentally, it seems Kozmo.com has resurrected in the Southern California area. With 12 followers and a single post last summer announcing their "return", it seems they have humbler beginning this time around. Check out their Instagram page.