Book Review: The In-N-Outs of In-N-Out Burger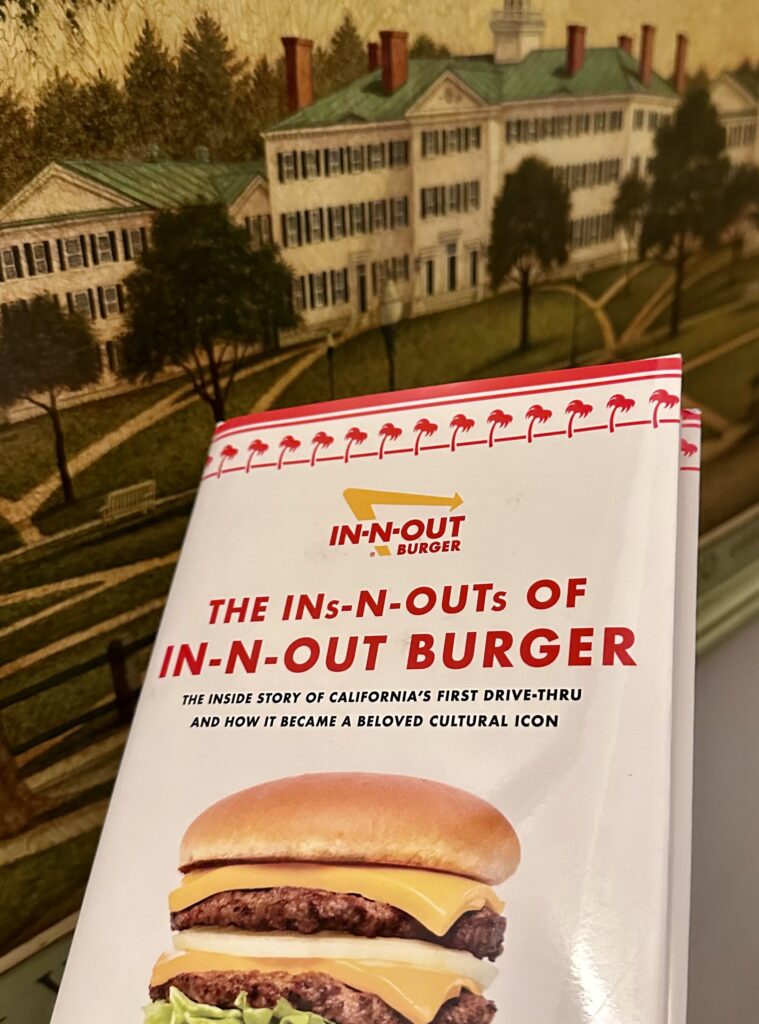 75 years and 30 minutes ago – exactly – In-N-Out Burger opened its very first restaurant. And a few hours ago I just happened to finish Lynsi Snyder's new book The In-N-Outs of In-N-Out Burger. As someone who loves learning about how iconic brands were built, there are really no surprises in this page-turner. The founders weren't perfect (and in fact split the company in two after getting to 6 locations), the sons who succeeded them also had their demons, and Lynsi herself will be the first to tell you she doesn't have it all figured out. All very human. I appreciated the transparency as a somewhat imperfect founder myself 😅
Quality, simplicity, operational discipline, small continual never-ending improvements, and a deep respect for people (employees and customers) are a few of the key "secrets" that built In-N-Out into the powerhouse it is today.
If there was a hero in the story it was Esther Snyder – Harry's wife – and the company bookkeeper. But she wasn't just a bookkeeper, she was the glue. While she tracked every ounce of hand-leafed lettuce and slice of real American cheese, she also quietly, perhaps unintentionally, contribute as much if not more than anyone to the special people culture that brought In-N-Out to great success while also pulling it through unimaginable loss and tragic moments that might have ended most others.
At the current pace, In-N-Out will arrive here in Hanover, NH no later than the year 2148, but this iconic image of Dartmouth College in the back drop is a message to the team that our great grandkids will be eagerly awaiting.
In the meantime, in honor of their 75th anniversary, I'm donating $75 to their Slave 2 Nothing Foundation helping fight substance abuse – they also have the In-N-Foundation helping prevent child abuse. You can see both here: https://www.in-n-out.com/foundations. All proceeds of Lynsi's book go to the foundations as well.
Oh, for the record, I don't know anyone related to In-N-Out… not even a single associate… but as a long-time student of great brands, I couldn't resist being excited about feeling a little closer to the whole story and mission.