B stands for Boloco… I mean Benefit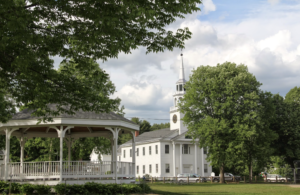 The PTO of our local school district here in Norwich, VT interviewed me because Boloco is their business partner for November. The focus was on B-Corps… yeah, I know this is blah, blah, blah to some, but read on. I tried to make it readable 😃
Q: How long has Boloco been a B-Corp company?
We like to think we have been a B-Corp since 2001 when we did our first across-the-board wage increase to a minimum of $8.00 per hour when the Massachusetts minimum wage was still $5.75 or so. Starbucks was starting people at $6.00 at the time and offering health insurance, though most employees couldn't afford the monthly premiums. $8.00 per hour set us apart and felt like the right thing to do… it also led to many years in a row of responsible profitability and growth with a committed team.
What was the question again? Oh yeah… we became a Certified B-Corp in February 2016 😀. Our average wage today in Hanover and MA is over $14.00 per hour – NH state minimum is still an astonishingly low $7.25, MA is a more respectable $11.00
Q: What does the B in B Corp stand for?
B stands for Boloco… sorry, I mean B stands for Benefit.
Something that confuses people, with good reason, is the difference between certified B Corp and a legal "benefit corporation". A "benefit corporation" is a type of for-profit corporate entity that includes positive impact on society, workers, the community and the environment in addition to profit as its legally defined goals. B Corp is a certification, not a legal standing. Not surprisingly, many Certified B Corps are also benefit corporations, including Boloco. Someone is going to need to make this less confusing, right?
Q: In simple terms, what is a B Corp company and how do B corps do business differently?
When I think of B Corp I think of a company that has balanced priorities… or a triple-bottom line. I tell people that B Corps, and Boloco, focus on social justice in all of our actions, positive impact on the environment and our communities, and finally a responsible level of profit necessary to keep the wheels spinning. My friends at B Lab say it best… "B Corp is to business what Fair Trade certification is to coffee or USDA Organic certification is to milk. B Corps are for-profit companies certified by the nonprofit B Lab to meet rigorous standards of social and environmental performance, accountability, and transparency."
Other B Corps in the Upper Valley are King Arthur Flour, one of the original members, and recently Mascoma Savings Bank. I also heard that the Alchemist, creators of Heady Topper beer, recently became B Certified solidifying my love for that brand. Nationally, Patagonia gets credit for starting the B Corp movement. We are in really good company – it pushes us to take it seriously and make more progress with each passing year.
One last thing. B Corps aren't perfect. We are on a journey and have passed certain thresholds but it's a battle to balance these priorities and remain successful. Boloco has a long, long way to go.
Q: What is your favorite Boloco burrito?
I still chow down a Buffalo Chicken Burrito once a week or so. But my every day burrito is actually a Bowl these days… I get an Original Classic or Summer Bowl with grass-fed steak or fajita veggies and I add hand-made guacamole, charred broccoli, and toasted farro. So good.
Q: What is your favorite Thanksgiving tradition?
For the first 25 years of my life or so, we used to go to my grandparents house in Cincinnati for Thanksgiving. We had to eat something called Aunt Beebee's Bean Bowl and I hated it, so did my brothers. But now that its gone, I loved looking forward to hating it. That's probably a pretty terrible answer.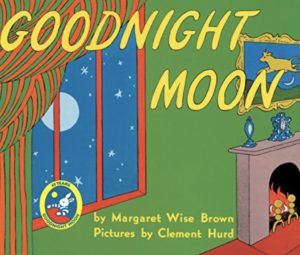 Q: What makes you thankful?
I'm thankful that I live in a moment in time where everyone in my family is healthy and happy and we are as close as I could have ever imagined a family being.
Q: Since Boloco is sponsoring the Book Buzz, what was your favorite book as a kid?
Hardy Boys and Huckleberry Finn. But since we still have a 4-year old, I get to read lots of kids books these days. My favorites are Curious George, The Adventures of Little Nut Brown Hare, Dr. Seuss stories, and of course Good Night Moon.