Corona 1 Year Later (Part 1)
March 15, 2020
I haven't talked about the coronavirus at all. But it's taking a toll. And I think it's just beginning. An example of something that won't happen much longer is the celebration with all the kids gathered together for skiing that we were part of today.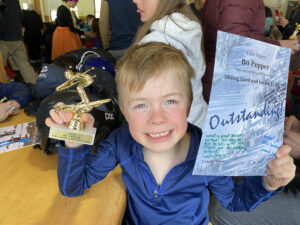 Or even what I saw just a few minutes ago at the White River Junction AA meeting (Day 103, by the way). I saw people hugging, and slapping high-fives, and while I left before the the end, I know some would hold hands at the close of the meeting. Just as I did a week ago, and even five days ago. But not yesterday. Not the day before. 3,100 people have the virus today, and 60 to date have died. Only seven have it in New Hampshire maybe four or five in Vermont, but it is supposed to grow quickly. Italy is completely shut down. Hard to believe we were in Switzerland 2 weeks ago where it is spreading rapidly. Restaurants are closed in many countries, and in some states now only available for take out or delivery. I have a call set up with Russ to explore bankruptcy for Boloco tomorrow. We are strapped as it is, and this looks to be bigger than anything I can handle personally.
The most interesting part? Nobody seems to really care about what happens to a business right now. Maybe that's just as well.
One glaring exception to the not caring part? ____. She reached out to me to find out if she could help in any way with the team members at Boloco. She was apparently walking around with envelopes of cash to give to employees at restaurants. And she wondered if she could do the same at Boloco. She offered $10,000. I told her absolutely not, but I said I needed a few hours to digest what she was saying, how we could we do something bigger than that to systematize it across the board. She said she felt helpless, and here's one of the most powerful people in the labor movement that I know. She felt helpless. I was moved. There aren't many people like her, really unique. It felt like I was speaking to someone on a higher playing field.
I'm not sure where this goes. One thing I do know… I'm not drinking. And I think that prepares me better than ever for whatever comes next. For some reason I feel ready to accept loss, maybe that's what the last three days have been about. Accepting loss. Preparing for things that I cannot change and having the courage to change things that I can. Some of those things that I will need to accept may not be in my life today. And I need to be open to that, and ready for that. And somehow still feel grateful.
Rob and I did get a sauna in today and a jump in freezing Blood Brook – that's something that won't change (postscript… we stopped saunas a few weeks later)