Social Dilemma – 15-year old Review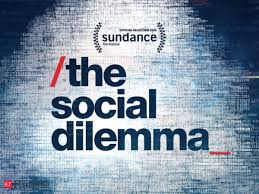 Our middle child, Izzy, badly wanted a new iPhone for her 15th birthday. She had one of Maggie's old used ones, it was cracked on every visible surface, and of course we thought that was just fine. But she made a compelling argument that it was time, especially as she is now away at school in Rhode Island, so we relented. Under one condition… she had to write a report on the movie The Social Dilemma. She started to protest, but it was clear who had the power and leverage so she finally relented herself.
Here is what she produced. I may do this for future requests that carry unknown future consequences as well.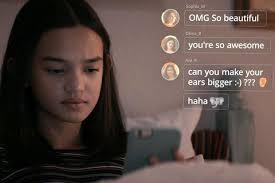 The Social Dilemma (word count : 365)
The Social Dilemma captivates the threats and consequences of overuse and misuse of technology. As many of the people in the film said, modern technology was this amazing thing that enabled us to connect and communicate. But, now we are starting to see the negative effects it has on people, especially teens. As a teenager born into a world of developed tech, I've been 'lucky' enough to have a screen time limit each day. It keeps me from falling too far into the black hole that social media creates. Yes, it's annoying, but it's also a savior. Social media makes us feel less than others. Scrolling through people's pages, it's easy to say wow, I wish I looked like that or, I wish my life was like that; Ideas so much harder to attain when everyone isn't put on a screen to look at. And, this is just the tip of the self doubt iceberg. Social media makes us feel like shit, quite honestly. Yet at the same time, it is so addicting. This is the beginning of the 'behind the scenes' iceberg. Tech companies literally know everything about us. If we click on a post with the hashtag 'trump2020' five minutes later, your entire feed could be filled with conservative creators and ads. Even if you were just being curious, the algorithm does it. But it's actually so, so much worse than that. They know your preferences, family, friends, dislikes, places visited, and even mood. I think we all know technology gets the best of us, but The Social Dilemma really lays it all out on the table. Seeing some of the (ex) top people from large companies saying we've gone too far, made me open my eyes even more. It was more than just hearing, "It's addicting, you should stop.", it made me look over at my phone and reconsider everything I do. The Social Dilemma (days after watching it) makes me stop and look up from my phone thinking, what am I doing to myself. Yet, I look back down and pause my brain again. A true example of addiction, from a kid who is known for using their phone very little.